The Stranger Box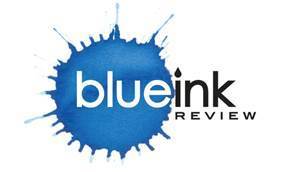 Set largely in and around New York City in the years leading up to 9/11, this debut novel—about a girl's attempt to find the mother who abandoned her when she was an infant—is a unique blend of psychological horror and coming-of-age tale. Simultaneously redemptive and revenge-fueled, it is ultimately the story of a daughter and mother's tumultuous journey of self-discovery.

Eden, who is almost 16 years old, has lived a nightmarish existence. When she was born, her biological mother essentially abandoned her. Adopted and abused by a family eventually torn apart by tragedy, Eden finds herself homeless—and hopeless. Looking for a safe place to sleep in the tunnels beneath New York City, Eden is kidnapped by a delusional psychopath who calls himself "The Dark Angel."

Living underground as this man's queen, Eden finds the inner strength to not only escape his clutches but to survive while also attempting to track down her mother. The story of Eden's birth, she discovers, is filled with lies. It's obvious that her mother never wanted Eden (or anyone else) to find out about her mistake.

The power of this book—an undeniable page-turner—comes from the sheer unpredictabiliyt of the storyline. The author incorporates a wide variety of narrative elements (Voodoo, Buddhism, the nature of evil, abandonment, abuse, etc) that leads readers to a virtual precipice at novel's end—and the last plot twist pushes them off of that cliff.

Character development is another strong point. The writing style is intelligent, insightful, and intimate. Eden becomes real in these pages, and her painful rebirth is both heartrending and heart-warming.

The ending of the novel is, frankly, a risky move on the author's part, but it's a courageous decision that makes for a powerful conclusion. Readers will find that The Stranger Box is unique, intense—and more than a little disturbing.

Also available as an ebook.
The Stranger Box

Part One ORIGINAL SIN
Chapter 1: Cain and Abel
Chapter 2: An Eye for An Eye
Chapter 3: Adam and Eve
Chapter 4: Amen
Chapter 5: The Turning Point
Chapter 6: Purgatory
Chapter 7: Nemesis
Chapter 8: The Abduction

Part Two HADES
Chapter 9: The Black Mass
Chapter 10: The Messenger
Chapter 11: Holy Communion
Chapter 12: The Escort
Chapter 13: The Nativity
Chapter 14: Escape

Part Three THE QUEST
Chapter 15: Narcissus
Chapter 16: Enlightenment
Chapter 17: The Caretakers
Chapter 18: Smoke and Mirrors

Part Four MASQUERADE
Chapter 19: Seduction
Chapter 20: The Interloper
Chapter 21: Complicity
Chapter 22: The Impostor
Chapter 23: The Orchid and the Wasp

Part Five BOOK OF REVELATION
Chapter 24: Confrontation
Chapter 25: The Lost Soul
Chapter 26: The Garden of Eden
Chapter 27: Commencement
Chapter 28: Armageddon
Chapter 29: exodus
Chapter 30: the Other Cheek
Chapter 31: In Memoriam

THE MAJOR CHARACTERS



Eden Byrne: At the center of the narrative, Eden is resourceful and independent. Destined to face hard challenges early in life, Eden is born out of wedlock to Caitlin Byrne and then left in the care of her grandmother. When the grandmother dies, the child is put in a foster home and later adopted by the Dengler family. Red haired, green-eyed and freckle-faced, Eden Dengler grows up in the dysfunctional Dengler household. She refuses to ever remove a hand-tooled silver cross that she can't remember being without. Out of self-defense, she learns to take care of herself and to punish her enemies. She creates a Stranger Box filled with objects to ward off evil. Infusions and decoctions made with poisonous plants become her weapon of choice. Later, she adds sex, disguise and fabrication to her arsenal. In the guise of Eddy Walsh, Eden positions herself to punish the mother who abandoned her.
Katherine Blair: Red-haired and green-eyed Katherine is a renowned Broadway actress, wife of marketing guru Bryce Patterson, stepmother of Guy Patterson and mother of twelve-year-old Mary Kate Patterson. She is vain, selfish and yet insecure. Her insecurity stems from the burden of sustaining the myriad of lies she's told about her past. Her husband believes her birth name was Anne Hayes and that she was born in Hartford, the only daughter of wealthy parents. He is convinced he is the first and only man she has ever loved. In truth, Katherine Blair is Caitlin Byrne, daughter of struggling Irish immigrants. She was born in New Haven. When she was nineteen, she had an affair with a Yale student and got pregnant. Refusing to let her pregnancy ruin her life, she took the money her lover's father paid her to get an abortion and went to New York, leaving her mother to care for her new-born child. She changed her name and began her acting career, never looking back. When her mother died thirteen months later, she continued to refuse to recognize or bear any responsibility for Eden.
Bryce Patterson: The devoted husband of Katherine Blair, Bryce is a marketing genius who works in the North Tower of the World Trade Center. A staunch supporter of programs to help runaways and homeless kids, he hires Eddy Walsh (aka Eden Bryne) to fill in while his assistant is on maternity leave. In doing so, he is unknowingly putting his wife's first born in a position to infiltrate her family. Bryce is ambitious and disciplined. He sees the world in terms of good and bad, black and white. Fidelity and honesty are extremely important to him. A homophobe, he despises homosexuality. The almost simultaneous breakdown of his relationship with his business partners, and the discovery that his wife has deceived him, and that his son is gay, shake the ground on which he stands and force him to reassess his values and priorities.
The Dengler Family: An unhappily married, financially struggling Jewish couple, Carolyn and Robert Dengler adopt three-year-old Eden as a plaything for their spoiled, vain, daughter, Samantha. Carolyn is an intellectual, an avid reader and a speechwriter who occasionally works with Bryce Patterson. She tries her best to support and defend Eden against the taunts and torments leveled by Samantha and Robert but, because of her own vulnerabilities, her attempts are ineffective. Robert is a blowhard who pretends to earn his keep by managing his daughter's nascent acting career. Samantha is an actress on daytime soap operas, attends an exclusive private school, and gets everything she wants. She is bulimic.
Leila: Eden's character and beliefs regarding right and wrong, and good and evil are influenced not only by her Jewish adoptive mother, but by their housekeeper, Leila, a young Voodoo priestess from Haiti. It's Leila who gives Eden her first Stranger Box, and teaches her to keep it filled with things that will protect her from others who would do her harm. Under her tutelage, Eden learns to worship the Iwa, and begins to master the art of using plants and herbs to heal and to punish. Eden's burgeoning fascination with all things Voodoo comes to an end when Leila is forced to leave the family's employ and return to Haiti. Later in the story, she once again emerges as Eden's secret weapon.
The Dark Angel: A rogue Messiah and intellectual, he believes he's the Son of Satan. He rules over his New York underground community of social misfits by relying on a blend of terror and inspiration to keep his followers in check. Like his asymmetrical face that contorts when he smiles, he has two personalities. One is violent, vengeful and dangerous. The other is reflective and interested in ideas. He saves Eden from two crack heads, carries her into his Kingdom of Darkness five levels beneath Grand Central Station and dubs her Lilith, Queen of the Underworld. He demands she engage in sadomasochistic rituals, with she being the dominant and he the submissive partner. He teaches her about evil and the devil, reinforcing her Old Testament belief in an eye for an eye.
Min Tan: An elderly Chinaman, Min Tan is the grandfather of Eden's friend, Linda. A practitioner of Chinese medicine, he lives in Chinatown, runs an apothecary shop and spends his evenings talking about China with other elder Chinese men. He is drawn to the fiery redhead Eden because of her vitality and her interest in plants and herbs. He teaches Eden the importance of compassion and karma.
M.K. Patterson: The adolescent daughter of Katherine Blair and Bryce Patterson, Mary Kate is a gawky and awkward young girl with low self-esteem and a tendency to anticipate the worst. She quickly comes to regard Eden (in the guise of Eddy Walsh) as her friend and mentor.
Guy Patterson: Bright, inquisitive, and fun loving, Guy is the homosexual son of Bryce Patterson and his first wife, Claire. He goes to Yale and is befriended by Eden in the guise of NYU student Eddy Walsh as part of her strategy to infiltrate her mother's family.
Anna Stein: A black haired, Goth young woman, Anna has a deep fondness for marijuana. The second Lilith, her reign ends when she becomes pregnant with her daughter, Lucy. She returns to the surface to her job at the Strand bookstore. Thinking of life in the tunnels with the Son of Satan as theatre, she comes back every Friday night to participate in the Black Mass. There she meets and befriends Eden. The bond between the two attractive renegades strengthens.